A mixed-use development located at the intersection of County Line Road and Quebec Street in Highlands Ranch, Colorado.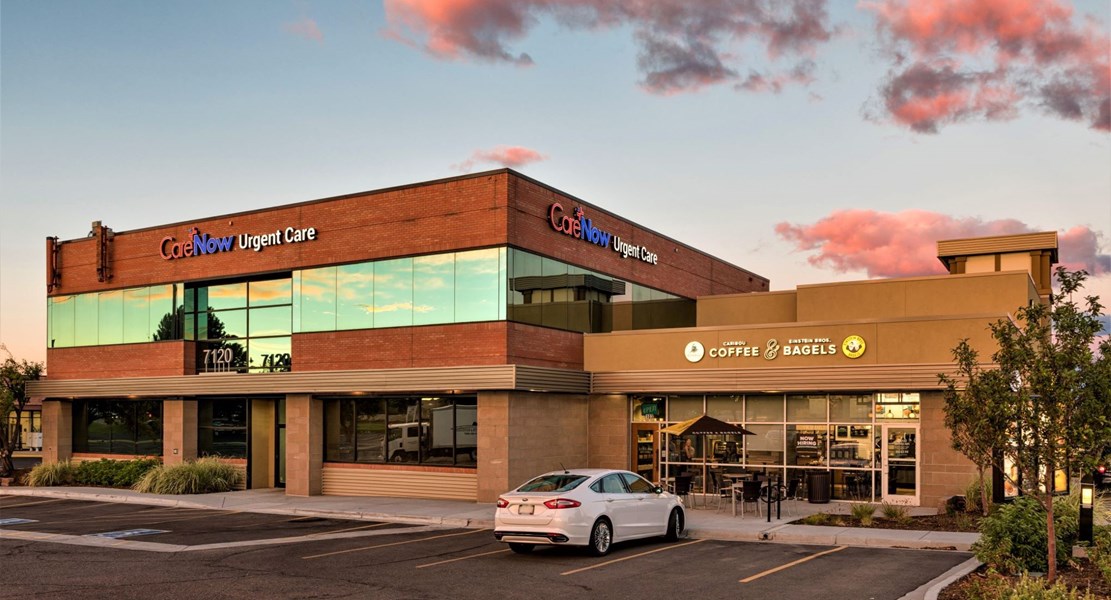 Property Description
Acquired in April 2015 and containing a ground floor bank use with second floor office space, Plaza 7120 was redeveloped to expand its ground floor retails use, add a drive-thru and provide for premier second floors office space.
Key Stats.
Year Built
1987 (remodeled 2015)
Features
Benefits from an ideal location at a heavily-trafficked intersection that serves as the "front door" to Highlands Ranch, an affluent, residentially-dense submarket in south metro Denver
Retains exceptional visibility to its primary thoroughfares of County Line Road and Quebec Street, as well as the heavily commuted highway of Colorado State Highway 470 to the south
Opportunity to derive long-term value through an expanded ground floor retail footprint and second floor capital improvements